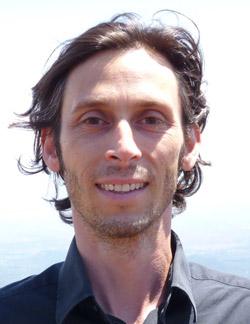 Anthropologists at Catholic University study human diversity, in the past and the present, with a focus on Latin America, Europe, and the United States. We study problems of heritage and identity, community-building in physical and virtual contexts, experiences of refugees and migrants, the environmental impacts of human activity, and the interplay of technology and globalization. In both archaeological and present-day contexts, we analyze the social construction of meaning, culturally distinct modes and systems of thought, and the diversity of religious experience.
Undergraduate students in Anthropology have opportunities to participate in research projects where they gain first-hand knowledge collecting and interpreting data in the field, lab, and archives. In addition to faculty projects, the department maintains a robust database of field schools, internship opportunities, and study abroad experiences in Cultural Anthropology, Archaeology, and Forensic Anthropology.
We offer Bachelors degrees in Anthropology and Archaeology, and welcome students interested in double-majoring, minoring, or participating in the interdisciplinary certificate program in Latin American and Latino Studies or the interdisciplinary minor in Global Migration and Refugee Studies. Please do not hesitate to contact me with questions about how Anthropology can provide the foundation for your studies at CUA and future career!