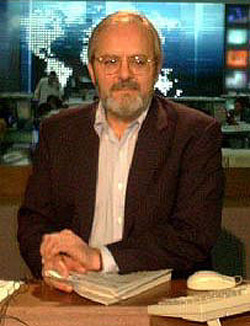 Department
Anthropology
School
School of Arts and Sciences
Expertise
Social and Cultural Anthropology
Contemporary Middle East
Information Technology Cultures
Globalization and Civil Society
Dr. Anderson has done research on tribalism in Afghanistan, Islamic cosmology in Pakistan, Catholics in the Bible Belt South, and more recently on the information revolution in the Middle East, where he has studied Internet pioneering in Jordan, Egypt, Syria, Saudi Arabia, and Qatar.  He has lectured widely — recently at the universities of Westminster and Durham in the UK, Lund in Sweden, Lyon in France, Charles University in the Czech Republic, MIT, Stanford, UCLA, George Washington, and Georgetown, where he was co-director of the Arab Information Project of the Center for Contemporary Arab Studies.  His current interests are civil society, cyberculture, and globalization in the Internet age, which are reflected in a keynote address on Blogging, Networked Publics and the Politics of Communication for a symposium of the University of Arizona School of Journalism.
Selected Publications
"Working for Free: Hidden Economies of the Internet in the Middle East. In The Digital Middle East, Mohammed Zayani ed. Oxford: Oxford University Press, 2018.
"Is Informationalization good for the Middle East," Arab Media & Society, Issue 18, Summer 2013.
"Online / Offline Continuities, Community & Agency on the Internet," CyberOrient 7(1): 2013.
"Between Freedom & Coercion: Inside Internet Implantation in the Middle East" in The New Arab Media: Technology, Image and Perception edited by Mahjoob Zweiri & Emma C. Murphy (2010)
"Electronic Media and New Muslim Publics" in The New Cambridge History of Islam, Vol. 6 Muslims & Modernity (2009)
"Nouveaux médias et nouveaux publics dans le monde Arab" in Les Arabes parlant aux Arabes: La révolution de l'information dans le monde arabe edited by Yves Gonzalez-Quijano & Tourya Guaaybess (2009)
"Wiring Up: The Internet Difference for Muslim Networks" in Muslim Networks from Hajj to Hip-Hop edited by Miriam Cooke & Bruce B. Lawrence (2005)
"Des communautés virtuelles? Vers une théorie techno-pratique d'Internet dans le monde arabe" Maghreb-Machrek (Winter 2004)
"New Media, New Publics: Reconfiguring the Public Sphere of Islam" Social Research (Fall 2003)
"Globalizing politics and religion in the Muslim world" Journal of Electronic Publishing (September 1997)
"Interpretation in Middle East Ethnography" American Ethnologist (February 1997)
"The Middle East & North Africa" Encyclopedia of Cultural Anthropology (1996)
"Conspiracy Theories, Premature Entextualization & Popular Political Analysis" Arab Studies Journal (Spring 1996)
"Rhetorical Objectivity" In Postmodern Representations: Truth, Power & Mimesis in the Human Sciences and Public Culture, edited by Richard H. Brown (1995)
'Cybarites', Knowledge Workers and New Creoles on the Information Superhighway" Anthropology Today (August 1995)