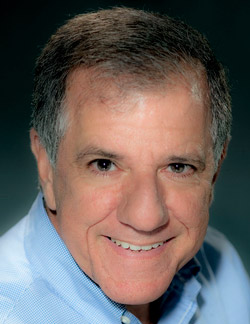 Department
Anthropology
School
School of Arts and Sciences
Expertise
Caribbean Archaeology
Ceramic analysis
Social change in ancient societies
Mesoamerican Archaeology
L. Antonio Curet is a Curator of the National Museum of the American Indian. He was born in Hato Rey, Puerto Rico in 1960 and attended the University of Puerto Rico, Rio Piedras where he obtained his B.A. and M.A. in Chemistry. Curet received his Ph.D. in 1992 from Arizona State University.  He was part of the faculty at Gettysburg College (1993-1996) and University of Colorado at Denver (1996-2000). From 2000 to 2013 he was Curator at the Field Museum and Adjunct Professor at the University of Illinois at Chicago, Northwestern University, University of Chicago, and DePaul University.  
His research focuses on cultural and social change in the Ancient Caribbean, but he has participated also in archaeological projects in Arizona, Puerto Rico, and Veracruz, Mexico. He has directed several projects including Excavations at La Gallera, Ceiba, Puerto Rico and the Archaeological Project of the Valley of Maunabo.  Since 1995 he has been conducting excavations at the Ceremonial Center of Ponce, Puerto Rico and in 2013 began co-directing a regional project in the Valley of Añasco in Western Puerto Rico.
Curet has published multiple articles in national and international journals, a book on Caribbean paleodemography, and has edited volumes on Cuban Archaeology, the archaeology of Tibes, Puerto Rico, and long-distance interaction in the Caribbean. He is also on the editorial boards of the Journal for Caribbean Archaeology, Revista Arqueológica del Area Intermedia, and Latin American Antiquity, Antípoda (Universidad de los Andes, Colombia) and is the editor of the Caribbean Archaeology and Ethnohistory Book Series of the University of Alabama Press.
Selected Publications
2015 L. Antonio Curet, "Indigenous Revival, Indigeneity, and the Jíbaro in Borikén." Centro Journal 27(1): 206-247.
2014 L. Antonio Curet, "Taíno: Phenomena, Concepts, and Terms." Ethnohistory 61(3): 467-495.
2013 William J. Pestle, L. Antonio Curet, Reniel Rodríguez Ramos, and Miguel Rodríguez López, "New Questions and Old Paradigms: Reexamining Caribbean Culture History." Latin American Antiquity 24(3): 243-261.
2010 L. Antonio Curet and William Pestle, "Identifying High Status Foods in the Archaeological Record." Journal of Anthropological Archaeology 29:413-431.
2006 L. Antonio Curet, "Las Crónicas en la Arqueología de Puerto Rico y del Caribe."  Caribbean Studies 34(1): 163-199.
2003 L. Antonio Curet, Issues on the Diversity and Emergence of Middle-Range Societies of the Ancient Caribbean: A Critique.  Journal of Archaeological Research 11(1): 1-42.
2002 L. Antonio Curet, The Chief is Dead, Long Live…Who? Descent and Succession in the Protohistoric Chiefdoms of the Greater Antilles. Ethnohistory