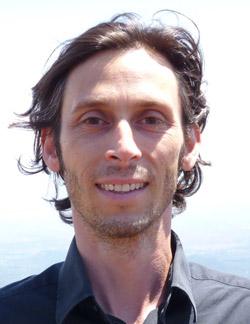 Department
Anthropology
School
School of Arts and Sciences
Expertise
Historical Archaeology
Landscape Archaeology
Geographic Information Systems (GIS)
Participatory GIS (PGIS)
Cultural Resource Management (CRM)
Cultural Heritage
Difficult Heritage
Post-Conflict Reconstruction
Digital History
Community Archaeology
Languages
Italian, Spanish
Biography
Dr. Samuels is a historical archaeologist and cultural anthropologist with expertise in cultural heritage, landscape archaeology, and Geographic Information Systems (GIS). He has two current research projects: the first investigates the "difficult heritage" of small villages and farmhouses constructed under Italy's Fascist regime in the 1930s and 1940s, while the second uses participatory GIS (PGIS) to reveal how farmers and winemakers in key areas across Italy are adopting or adapting traditional cultivation techniques in response to global climate change. In addition to his work in Italy, Dr. Samuels has conducted fieldwork in Crete, the mid-Atlantic States, Arizona, and California, in time periods ranging from the Iron Age to the present day.
Dr. Samuels teaches Cultures in a Global Society (ANTH 101), Introduction to Archaeology (ANTH 108), Anthropological Research Design and Conduct (ANTH 201), The Anthropology of Food (ANTH 214), Present Pasts: Introduction to Cultural Heritage Studies (ANTH 240), Cultural Resource Management: Domestic Law and International Conventions (ANTH 290), and The Archaeology of Settlements and Landscapes (ANTH 354).
Dr. Samuels received his Ph.D. from Stanford University's Department of Anthropology in 2013, and an M.Sc. in Archaeomaterials from the University of Sheffield in 2004. Before coming to Catholic University, he taught anthropology and archaeology courses at Stanford University and North Dakota State University, and worked as a GIS Specialist in Cultural Resource Management (CRM). His research has been supported by the Wenner-Gren Foundation, the Mellon Foundation, and the Barbieri Endowment at Trinity College.
Latest Publications
2018. Book Review: From Clans to Co-ops: Confiscated Mafia Land in Sicily, by Theodore Rakopoulos. American Anthropologist 120(4): 862-863.
2017.  After Wheat: Revitalizing Sicilian Agriculture through Heritage Tourism. Culture, Agriculture, Food and Environment (CAFÉ) 39(2): 90-99.
2015. Difficult Heritage: Coming 'to Terms' with Sicily's Fascist Past. In Heritage Keywords: Rhetoric and Redescription in Cultural Heritage, K. Lafrenz Samuels and T. Rico (eds). Boulder: University Press of Colorado, p. 111-128.
2010. "Of Other Scapes: Archaeology, Landscape, and Heterotopia in Fascist Sicily." Archaeologies 6(1): 62-81.