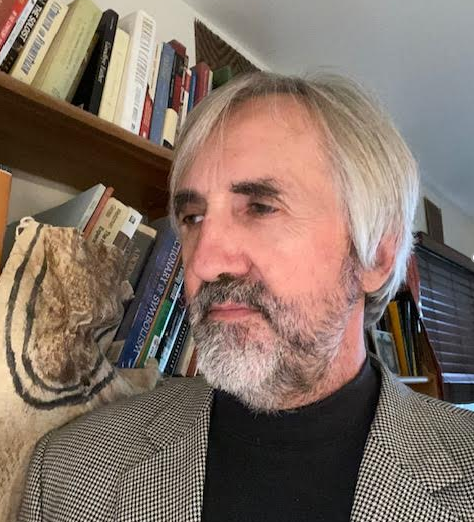 Department
Anthropology
School
School of Arts and Sciences
Expertise
Applied Anthropology
Anthropology of Development
Applied Anthropology in the Ministry
Latin America
Latino Culture in USA
Refuges - Immigrants - Homeless
Biography
Dr. Mich was a social scientist for sixteen years with World Vision International, which works to alleviate poverty and injustice, particularly for children, through community development.  He has done field work in Poland about agrarian beliefs, on Yucuna mythology and cosmology in the Amazon (Colombia), and more recently on the experiences of the Latino immigrants in the USA.
Also, in Colombia, Dr. Mich implemented an educational project for indigenous youth, and he has lectured in Belgium, Colombia and at George Washington University as well as other educational institutions and colleges in the Washington, D.C. area.
His current interests are globalization and the anthropology of development. Dr. Mich published and conducted training on cultural sensitivity as it relates to development projects operated by NGOs. For the last sixteen years he implemented workshops about culture and development in more than forty five countries. View CV
Courses
Anth. 101  Cultures in a Global Society
Anth. 136  Magic Witchcraft and Religion  
Anth. 200 Core Perspectives in Anthropology. Anthropological Theory
Anth. 201. Field Methods and Conduct in Anthropology
Anth. 217 Refugees - Immigrants - Homeless
Anth. 355 Latinos and Latinas in USA
Anth. 371 Latin America. Anthropological Perspectives. 
Anth. 507 Applied Anthropology
Anth. 507 Applied Anthropology in the Ministry
Selected Publications
"Latin Women Organizers in Faith based Communities in West Virginia and Maryland" In: Latinas Crossing Borders and Building Communities in Greater Washington. Applying Anthropology in Multicultural Neighborhoods. Edited by Raul Sanchez and Lucy Cohen. Lexitgton Books, 2016, pp.109-123.
"Scientific and Mythological Ways of Knowing." In Anthropology. Ways of knowing in Myth and Science.  VDM Verlag Dr.Muller, Germany. 2011
 "The Yurupari Complex of the Yucuna Indians. The Yurupari Rite."  Anthropos89:39-49. 1994
 "The Yurupari Complex of the Yucuna Indians. The Yurupari Myth." Anthropos90:487-496. 1995.
 "Initiation Into the Amazon." In  Yucuna  Yurupari  Myth and Ritual. VDM Verlag Dr.Muller, Germany. 2012